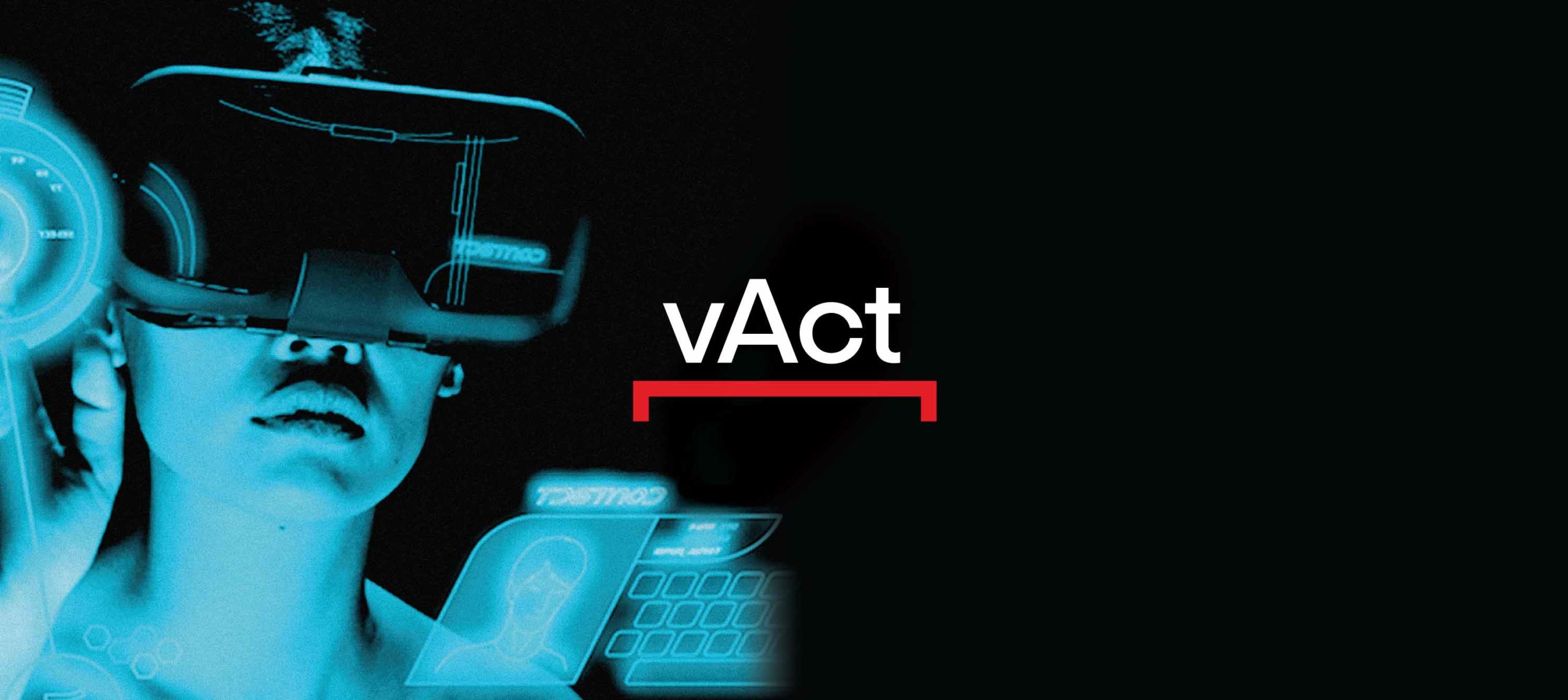 A new brand identity and website advance a cultural narrative
Brand Identity, Website, Promotional Materials
Since its launch almost twenty years ago, Vancouver Asian Canadian Theatre is a celebrated producer of theatrical performances with Asian Canadian cultural themes, including the enormously successful Empire of the Son, which has toured nationally and seen by over 20,000 Canadians.
Originally identified as VACT, Rare recalibrated the acronym to emphasize 'Asian' while at the same time allowing the word 'Act' to command attention. An elegant red platform — emblematic of aspects of historical Asian performance, typography, and the arts — elevates the wordmark to centre stage.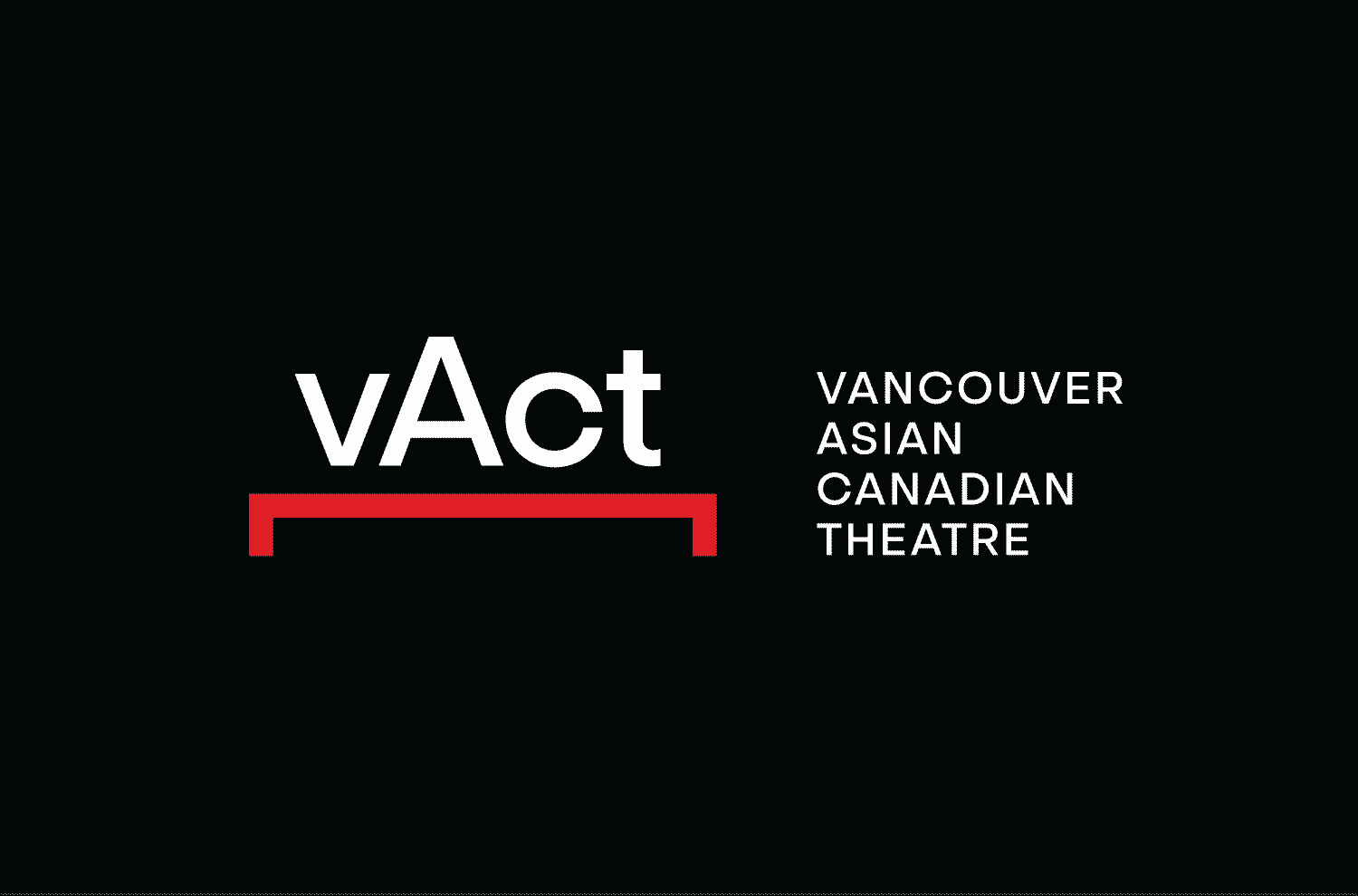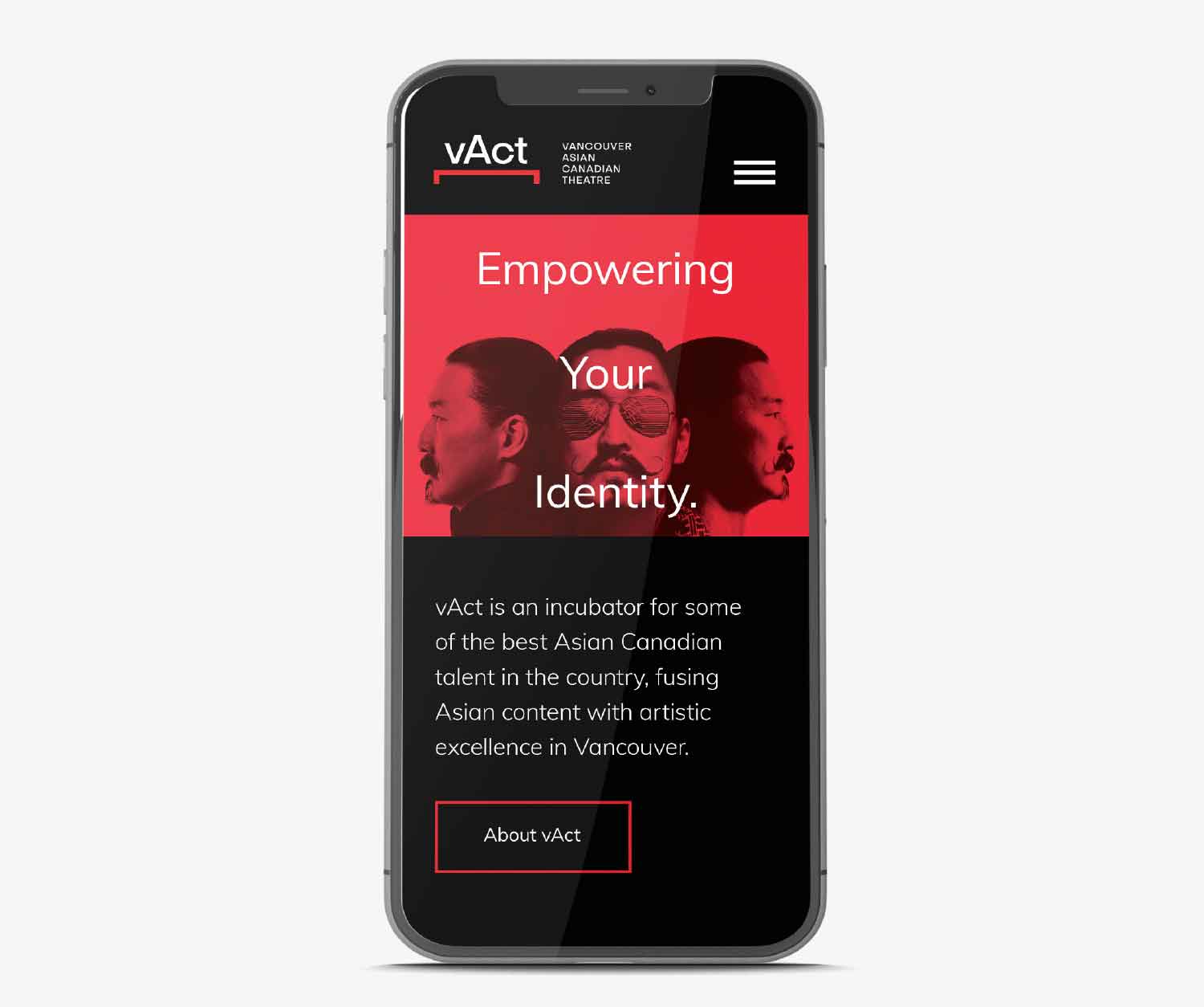 BRAND MESSAGE VIDEO
The website features an animated brand video produced by Rare conveying the energy and dynamism of the company while communicating its positioning line of 'Empowering your identity.'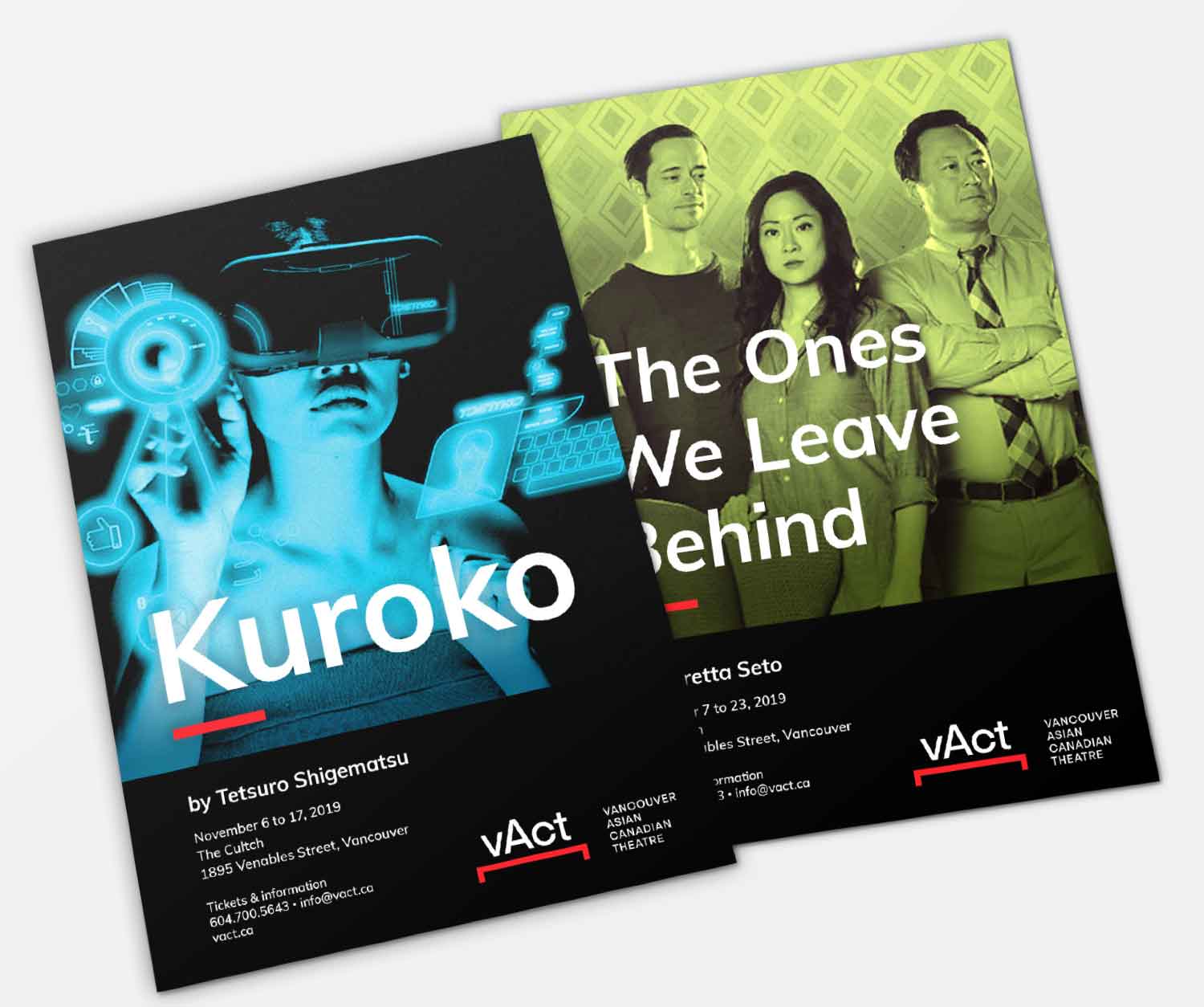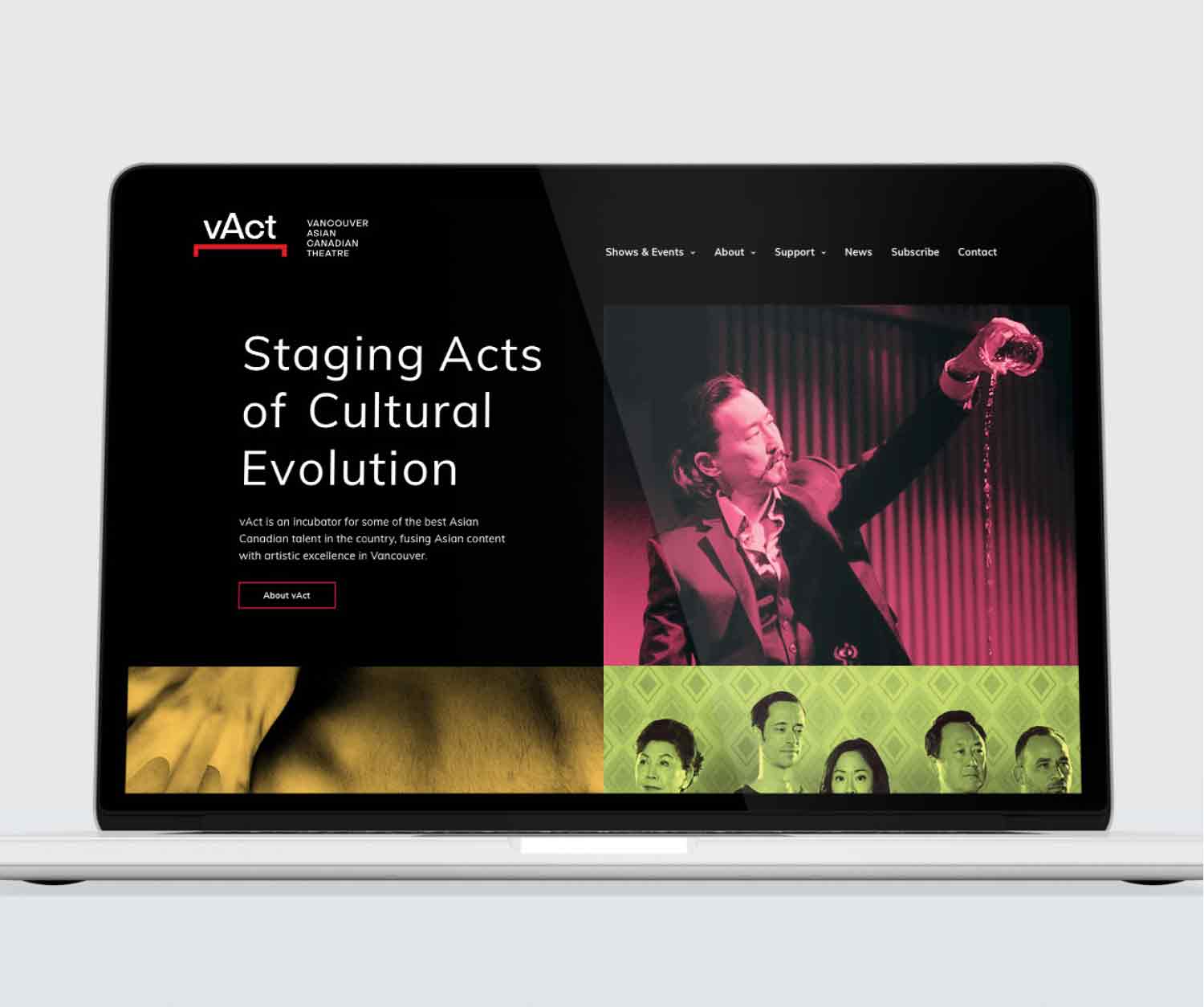 WEBSITE
The application of a colour wash treatment to each of the production images combines with the identity's striking black and red colour scheme. The overall effect signals a distinction between productions while creating an overall visual cohesion, tying each performance to the overarching brand.