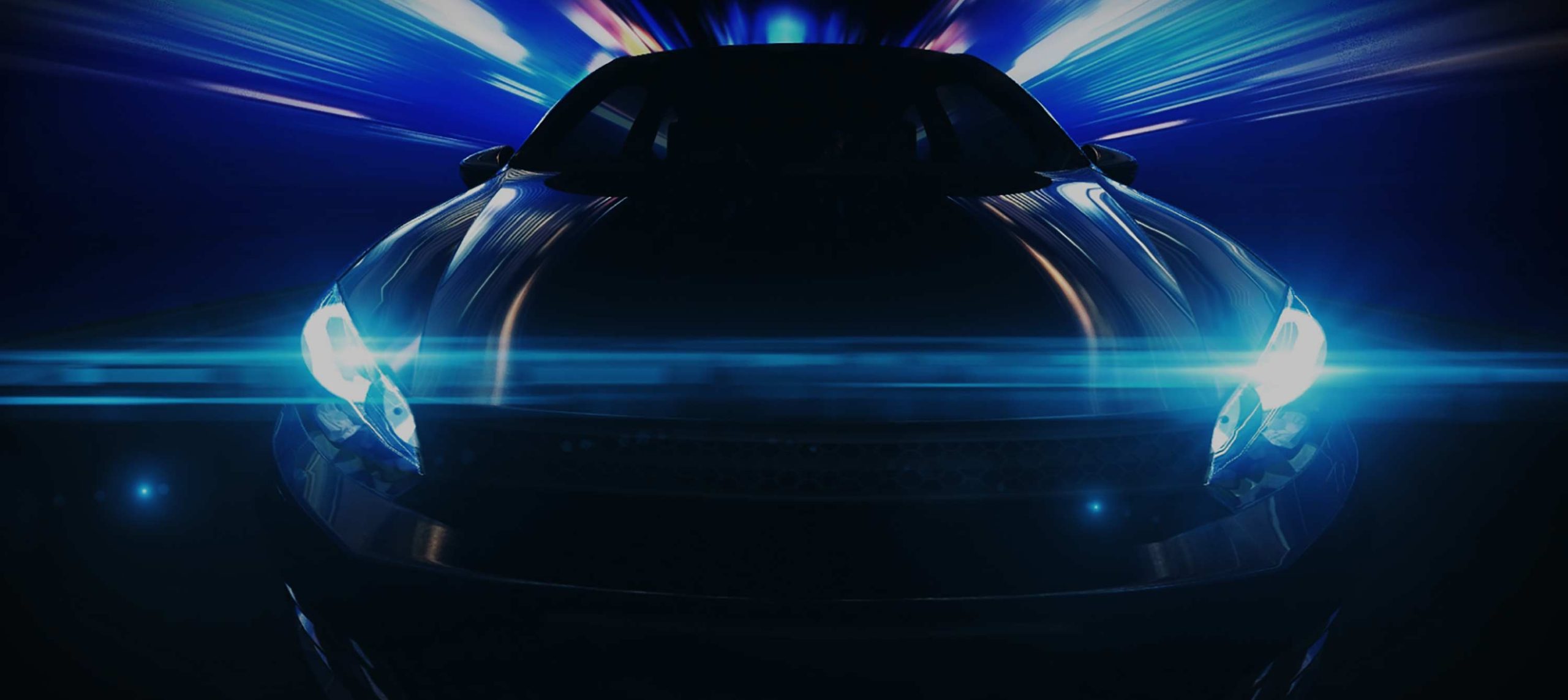 Orbitless Drives
Quiet Revolution
A website with a 360-degree brand perspective
Website, Brand Video, Collateral
Protected by multiple patents, the technology of the Orbitless gearbox creates a quieter and more efficient energy exchange while using fewer gears than conventional components.
Rare used a similarly simplified approach to communicate these benefits. Encapsulated within a clean, easily navigated website, a 40-second brand video concisely explains the uses of this game-changing technology — electric bikes and vehicles, robotic vacuum cleaners, anywhere noise-reduced moving parts are used.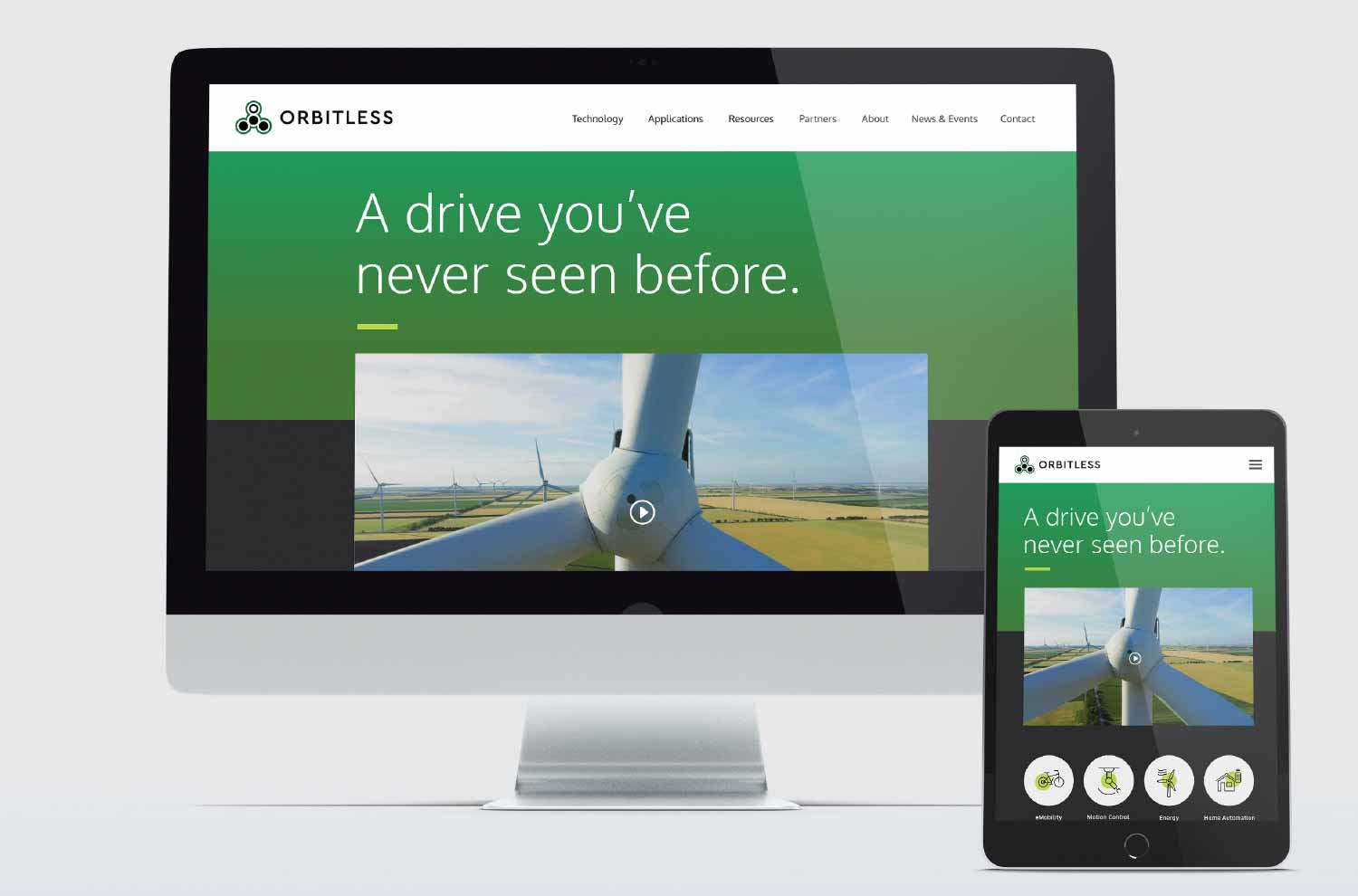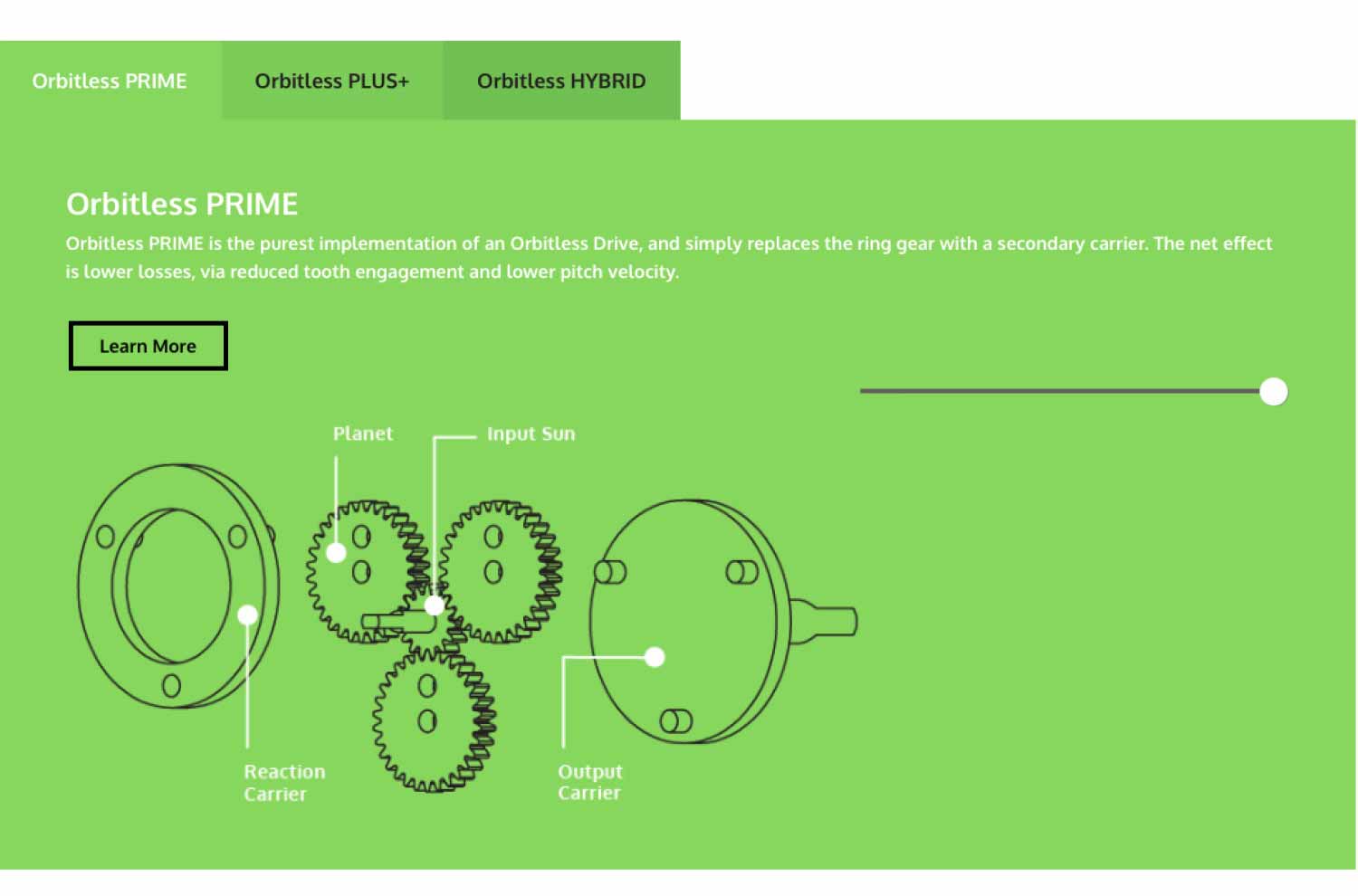 INTERACTIVITY
To communicate the mechanics of the technology, a series of interactive diagrams dismantle and reassemble each of the three gearboxes to fully demonstrate how they differ from current, decades-old technology.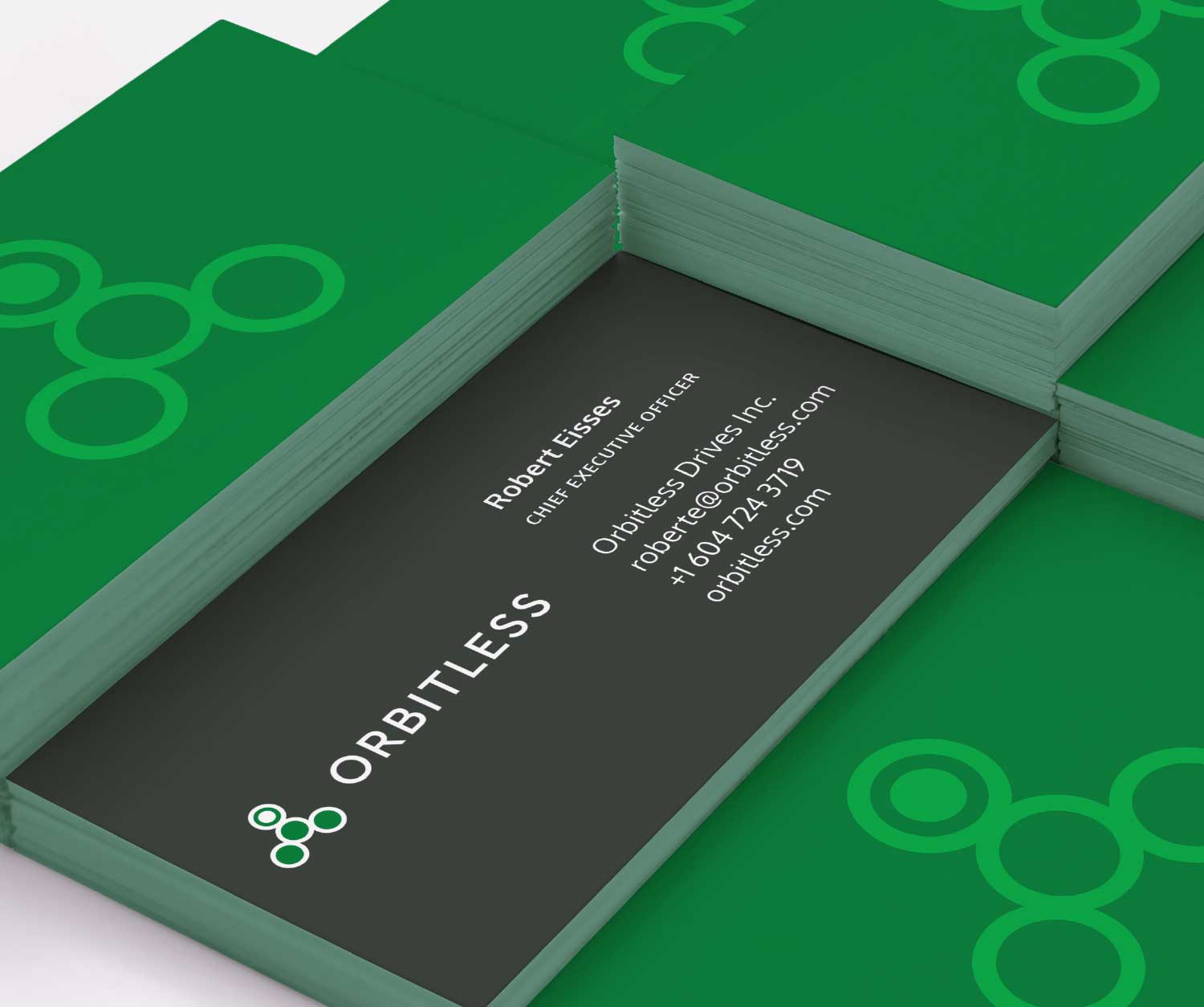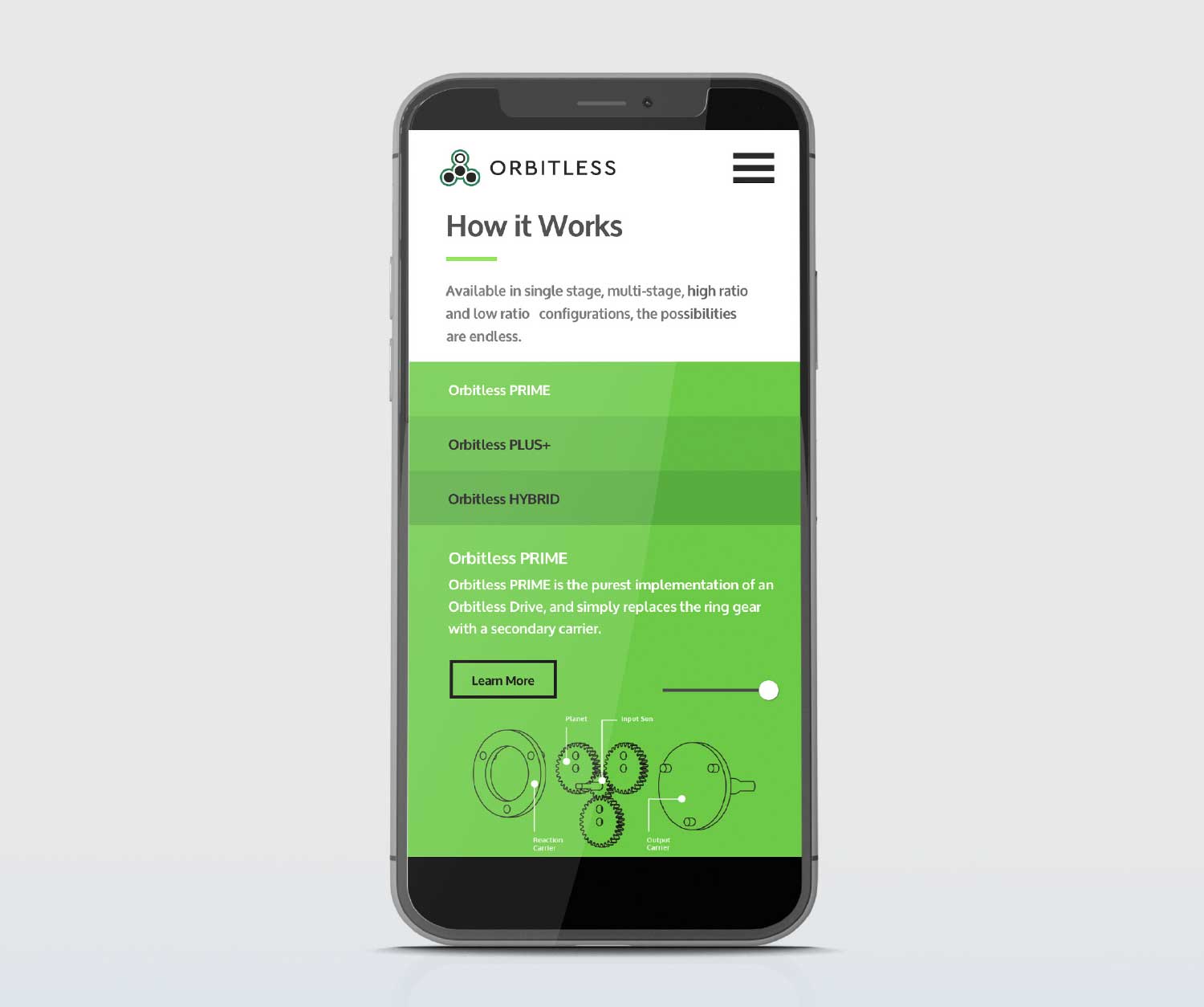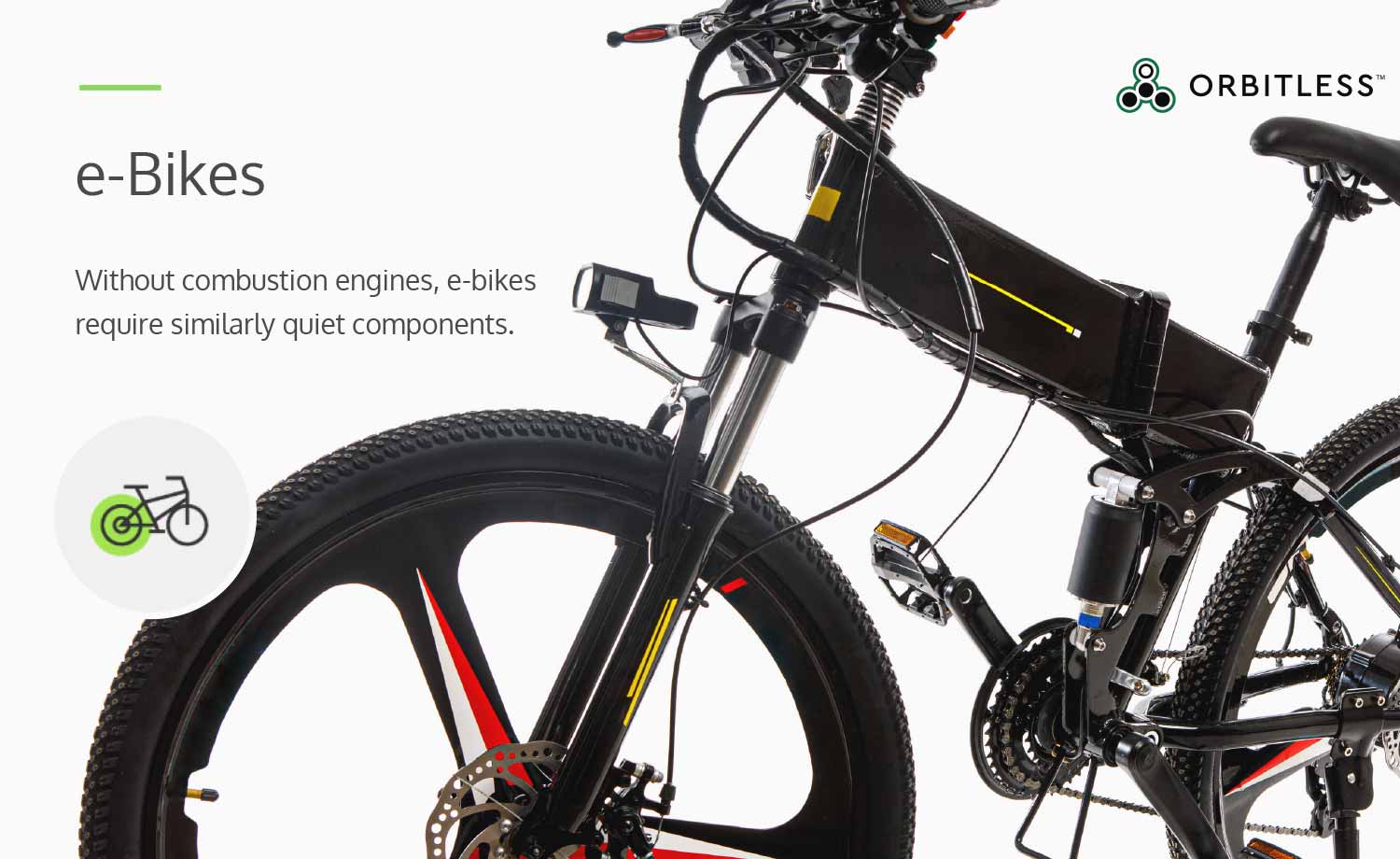 ICONOGRAPHY

A series of icons convey the broad-reaching applications of the Orbitless technology, put to use in the website and throughout the corporate presentation deck.